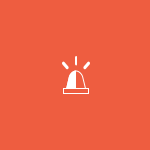 Coronavirus & Policing
COVID-19, and the new Coronavirus act, has lead to some significant changes in police behaviour and protest law.
There are changes to:
New police powers
Laws that might be used at a protest
How police interviews are conducted
Our key messages are still true!
If you would like to challenge a fine received under Coronavirus legislation, please contact the Network for Police Monitoring.
To find out more, especially if you are thinking of attending a protest or demonstration during the current Coronavirus pandemic, please read our guide here.
GBC and other collectives offer comprehensive legal support to the activist community.   Find out how we are organised and how you can get involved

Most Read
our web site is being updated
please bear with us, we need to update the themes that are used to display our web site, we are working on…
Read More