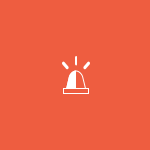 Coronavirus & Policing
The Police, Crime, Sentencing and Courts Act received royal assent on 28th April 2022, so will be enacted over the coming weeks and months:

12th May 2022: The new legislation for wilful obstruction of the highway (WOH) comes into force.
It will no longer be a defence for WOH that the road was already blocked, e.g. by police.
The maximum penalty is now a sentence of 6 months in prison and a fine.
The offence is now recordable, i.e. police can take biometric data on arrest and make a record in their national computer
We are preparing a guide to the way the bill will affect protest, please watch this page for updates.
Please read our updated covid  guide here, updated 16/7/21  if you you would like to challenge a fine (FPN – fixed penalty notice) received under Coronavirus legislation,  or read about the latest self isolation rules.
read our key messages
GBC and other collectives offer comprehensive legal support to the activist community.   Find out how we are organised and how you can get involved

Most Read
our web site is being updated
please bear with us, we need to update the themes that are used to display our web site, we are working on…
Read More
Upcoming Events