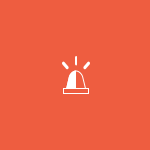 Latest News
Check out planned  Know Your Rights  and  Legal Observer  trainings
The Public Order Act 2023 came into force in May 2023 for some provisions. From 2nd July the tunnelling offences have also come into force.

New since 2nd July
New offence of causing serious disruption by tunnelling
New offence of causing serious disruption by being present in a tunnel
New offence of being equipped for tunnelling etc
New offence of obstruction etc of major transport works
New since 3rd May
2 New offences of Locking On and Going Equipped to Lock On

New offence of Interference with use or operation of key national infrastructure

Changes to S.12 and S.14 – conditions on marches and assemblies
We are preparing a guide to the new legislation, please watch this space.  Netpol have a very useful explainer on their web site.
==============
The Police, Crime, Sentencing and Courts Act (PCSC) received royal assent on 28th April 2022, many of the new powers are now in place.

You can read our guide here.
read our key messages
GBC and other collectives offer comprehensive legal support to the activist community.   Find out how we are organised and how you can get involved

Most Read
our web site is being updated
please bear with us, we need to update the themes that are used to display our web site, we are working on …
Read More
Upcoming Events
Know Your Rights Training - 29th November (ONLINE)
Online Know Your Rights Training - 29th Nov, 18.30-20.30 The training will cover key messages, interacting with police and security,…
Read More