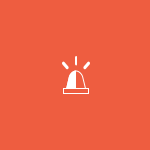 Coronavirus & Policing
GBC does not support the cause of covid deniers, covid anti lockdown, anti vacination etc. If you have been arrested on such an action we can give brief advice, otherwise please do not phone the helpline about these issues.
From Monday 19th July '21 the COVID-19 legislation affecting protest and policing is revoked.  There will no longer be any restrictions on protest.

Please read our updated covid  guide here, updated 16/7/21  if you you would like to challenge a fine (FPN – fixed penalty notice) received under Coronavirus legislation,  or read about the latest self isolation rules.
read our key messages
GBC and other collectives offer comprehensive legal support to the activist community.   Find out how we are organised and how you can get involved