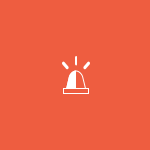 URGENT APPEAL FOR WITNESSES
English Volunteer Force (EVF) counter-demonstration, Central London, 15th March 2014
We are looking for witnesses who may have been present near to the fenced off protest pen, due to be used by the EVF, at approximately 1:45pm. Additionally, if you saw a person jumping into the pen, please get in touch.

Critical Mass Cycle Ride, London, 27th July 2012
We are looking for cyclists who attended Critical Mass that coincided with the opening ceremony of the London Olympics, and were not arrested.
Latest Tweets


Were you with the detention van on the bridge after #TimeToAct2015 #olsx? We need witnesses to police assaults, email gbclegal@riseup.net

Elsewhere