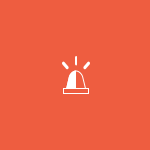 URGENT APPEAL FOR WITNESSES
Westfield Shopping Centre, London, 10 December 2014
We are looking for witnesses of an incident where a young man with a vendetta mask was brought to the floor by security staff. See more details.
Please also get in touch if you observed or photographed the protest.
Upcoming Events
Autumn Legal Observer Training
Our Legal Observer training is very comprehensive, covering: Police tactics Stop & Search law & procedure Arrestee support Police ranks…
Read More
Latest Tweets


@Dis_PPL_Protest At the Budget demo 8 July? We'd love to hear from anyone who saw the arrest of a woman who was carried away by 4 officers.

Arrested and then given No Further Action at the Liverpool @AntiFascistNetw demo Sat? Want to make a claim against the police? get in touch.
Elsewhere