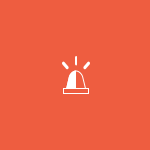 URGENT APPEAL FOR WITNESSES
Time to Act Climate March, London, 7th March 2015
Did you witness the police violence against activists by the detention van on the bridge opposite Parliament on 7th March, after the Time To Act March? We're urgently seeking witnesses.
Critical Mass Cycle Ride, London, 27th July 2012
We are looking for cyclists who attended Critical Mass that coincided with the opening ceremony of the London Olympics, and were not arrested.
Latest Tweets


Sustained injuries at the hands of the cops? Need medical evidence to pursue a claim. Take photos and visit a doctor. Then get in touch.

If you've witnessed police violence or arrests tonight at #reclaimbrixton give us a ring or a witness statement to a legal observer.
Elsewhere