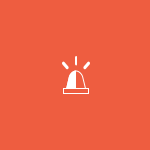 Coronavirus & Policing
GBC does not support the cause of covid deniers, covid anti lockdown, anti vacination etc. If you have been arrested on such an action we can give brief advice, otherwise please do not phone the helpline about these issues.
COVID-19, and the new Coronavirus act, has lead to some significant changes in police behaviour and protest law.
There are changes to:
New police powers
Laws that might be used at a protest
How police interviews are conducted
Our key messages are still true!
If you would like to challenge a fine (FPN – fixed penalty notice) received under Coronavirus legislation, please contact one of our recommended solicitors, or talk through options on the protest support line 07946 541 511
To find out more, especially if you are thinking of attending a protest or demonstration during the current Coronavirus pandemic, please read our guide here updated 4/5/21
GBC and other collectives offer comprehensive legal support to the activist community.   Find out how we are organised and how you can get involved

Upcoming Events
LO Training - July Sunday 11th & 18th
You can book this training here Legal Observers are an essential part of the support we provide at protests. Whether…
Read More
LO Training - July Saturday 24th & Sunday 25th
You can book this training here Legal Observers are an essential part of the support we provide at protests. Whether…
Read More