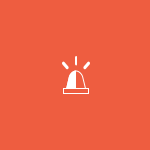 URGENT APPEAL FOR WITNESSES
Westfield Shopping Centre, London, 10 December 2014
We are looking for witnesses of an incident where a young man with a vendetta mask was brought to the floor by security staff. See more details.
Please also get in touch if you observed or photographed the protest.
Upcoming Events
Autumn Legal Observer Training
Our Legal Observer training is very comprehensive, covering: Police tactics Stop & Search law & procedure Arrestee support Police ranks…
Read More
Latest Tweets

We're seeking witnesses to the arrest of a woman at the Million Masks March on 5th Nov 2014 on Birdcage Walk at approximately 20:15. Thanks

The strike for legal aid has moved out of the magistrates courts. Solicitors are now available again for support on most protest offences.

Elsewhere