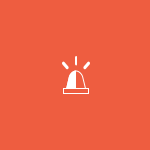 Recuperation Mode
AS FROM MAY 2019 GREEN & BLACK CROSS IS  IN RECUPERATION MODE PLEASE GO TO OUR 'PAUSE MODE' PAGE FOR DETAILS
Green and Black Cross started out in London, but as flash points of protest move around the country, so do local GBC groups.
We have a lot of activity behind the the scenes to co-ordinate our projects – including that of supporting arrestees. Everything that we talk about in our 'What We Do' section is co-ordinated by local groups, with London providing support across the network.
We always invite anyone we've trained at one of our workshops to attend a local group meeting, and see this as the preferred way for people to get involved. But in case you've been unable to attend a recent training and are itching to get involved, we would love you to come along to one of our meetings so we can start getting to know you.  If you're in London, the London group meets on the fourth Tuesday of the month.  You can email us for the exact details.
We are a non-hierarchical organisation, but have mechanisms in place to protect sensitive information. The more you're able to get involved with, the more trust we can build up and the more work you can help us with!
» Find out when your next local group meeting is